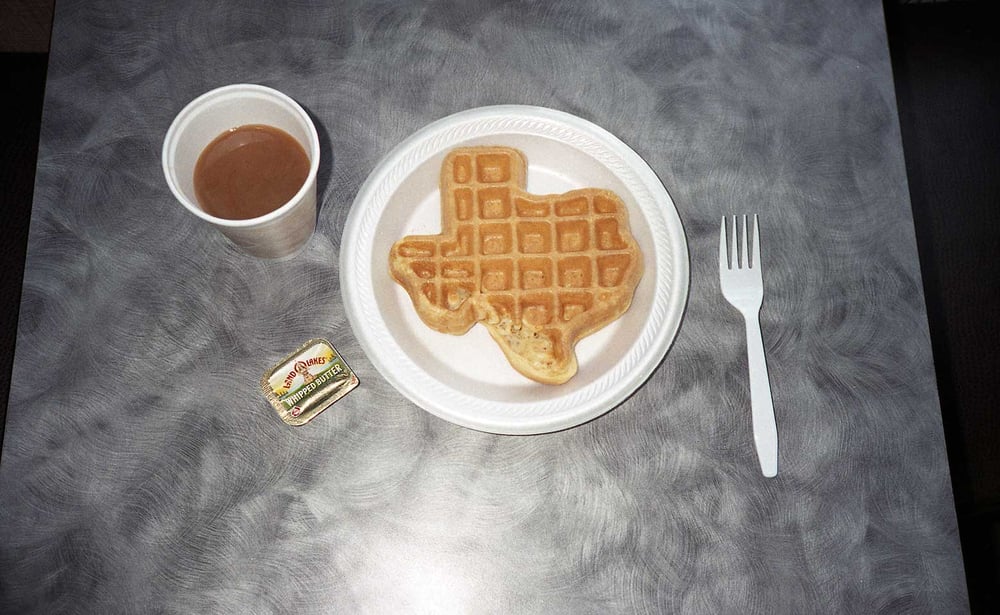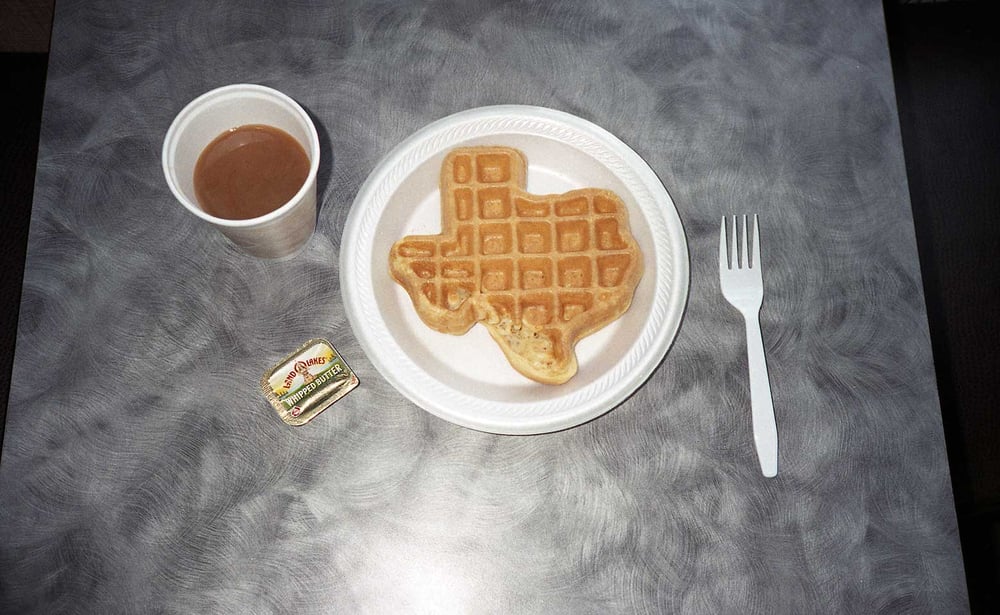 FREE LUNCH waffle print.
$45.00
A signed Texas Waffle print from my book 'I've Always Been A Cowboy In My Heart' to support the food angels who run at FREE LUNCH ATX, a non profit here in Austin with the biggest hearts providing meals 5 days a week to a community experiencing homelessness at Camp Esperanza.
Following a week of arctic temperatures and hardship, Texas could really need a jumpstart as we are not out of the weeds yet, folks.
Free Lunch is meal support program and magazine run by Jazz Mills, Carrie Fussell Bickley, and Jade Skye Hammer. Our main focus is on the health of those who are experiencing homelessness in our community. If we want to successfully support them, we have to provide them with nutrients. It's not just about eating; they need nourishment. Cultivating relationships with local chefs and farms has enabled us to deliver meals with the highest quality of ingredients while also ensuring that their surplus product does not go to waste. Currently, we are working with Wild Heart Dirt to build an edible garden for our meal support program. Sourcing food from our own garden will keep food costs low and help us plan meals based off what is in season.
Free Lunch is committed to transparency regarding where your money is going and why. Our funding is broken down into three categories...food, supplies, and labor. Fair pay for our staff (not volunteers) enables them to stay committed to the job. Commitment to the job means meal consistency and program sustainability.
Many other local organizations provide meal support already, but fresh food is labor intensive and expensive. As a result, most meal support is mass produced, wrapped in plastic, and contributes considerably to the amount of trash we see on our streets. While our commitment to compostable packaging is more expensive, it gives us peace of mind when delivering the meals.
Free Lunch hopes to increase our monthly meal count from 2,000 to 5,000.
All print proceeds will go to FREE LUNCH minus printing and shipping *within the USA only.
Printed on epson exhibition lustre paper and sign by sandy.
Thank you so much!